Amelia's Revision Goals
Kathy's Notes
Clean up superfluous characters. Clean up my over use of AND. Clean up confusing fragments. Clean up chapter openings. Watch for those numbers. Some clarity on the war. Magic system needs a little more refinement.
What's up with Honeymoon Jam?
I don't know. Something like catching a bouquet but also good luck and prosperty to the happy couple? Maybe it has something to do with magic? Oye. I have to build my magic system.
Where are my Wife of Bath notes... Magic is going out of the world. My fey matchmakers are retired. Most see magic as a cheap trick.
Ona's Notes
Yellow highlights. Address ages. Ivy pushes for Collin's arrest. Clean up confusing dialogue. Adress Gertrude loose end. Honeymoon jam. Little more world building. Triplets. Combine Eric and Armond. Why was she named Ivy?
There are simply too many notes!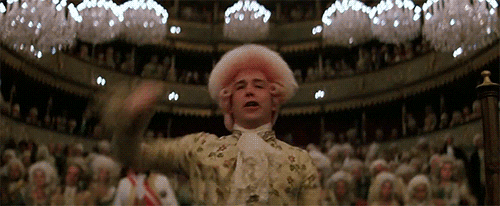 Name that movie. Actually this was a place holder for the character quandry. Twelve is a lot of sisters. Lol.
I was once upon a time reading a blog post from an author who said the 12DPs was her favorite fairy tale but HOW could she ever turn it into a book because it's already an overwhelming cast. But. But! That's kinda the point. No?
Sheena said...
I personally wouldn't walk away from this book. There's something really special about it. I adored the love interest, and Ivy is so strong. She reminded me of a young Queen Victoria, in all the best ways.
The story of twelve dancing princesses does matter to so many people, and it obviously is something that you really love. Follow that love. You are an incredible writer. Your dialog sings, you characters are so cool. I'd suggest focusing on the characters and let the steampunk elements be the frosting on the cake.
Ona said...
I loved it! I really, really, really did. This book is just so good. So good! So very, very good. I really loved it! I was sad when it was over. The characters linger, especially Ivy, which is good, since she's definitely the protagonist.
Please, please know that it was fantastic! Just spectacular! Makes me want to ride a bicycle to the opera eating mint chocolate ice-cream.
Kathy said...
I can't say this enough, but I had a BLAST reading SMOKE, STEEL & IVY!