Hi Writerly Friends! Do you like #novelaesthetics? I like them so much more than pictures of my face, so feel free to stare a little longer at this one for my ADULT CONTEMPORARY ROMANTIC COMEDY: My Cosplay Escape. Written in first person present.
My name is Amelia. My life changed in a big way this year. My lovies were diagnosed with Autism and more. So if you are a mama or daddy of a special needs kiddo, I feel you. If you love someone with a neurodiverse brain, I feel you. If you are trying to adapt to life after the rules changed without your permission, I feel you. If you have lost yourself and your writing time is spent apply for grants and sending formal requests for special education services, I feel you.
This is me.  This is what I look like when I write.
And if you have tips about how to keep pursuing your personal dreams and goals (like writing and publishing fiction) while trying to adapt the neurodiverse needs of your children to a neurotypical world, for the love of cupcakes and hot cocoa, mentor me!
Me when I am not writing. Note the lack of glasses.
Me also. I like food.
After my son was diagnosed, a manuscript spiraled out of me at 2 AM one winter night. I wanted to escape. I felt like a failure. I wished I could have a do-over, because it is so gosh darn true what they say about hind sight. And out of that unique home-brew of emotion (and my closet nerdiness) came MY COSPLAY ESCAPE.
Pitch: Sarah will die of shame, lose her job, and be a 2x college dropout if anyone finds out she is paying for classes by cosplaying at the superhero themed escape room. The problem: her boss/crush at the escape room is also her Econ TA. #Adult #Contemporary #RomCom
Query: Sarah is a twenty-two-year-old, recently divorced, college dropout, who spends all her time distance running, working at the local 24-hour gym, and avoiding her roomie, AKA Mom. Sarah could use a break from reality and finds one when a friend asks her to cosplay with her at Comic-con this year.
Sarah makes a mean Catwoman at SDCC and captures the attention of one of the vendors, Adam West McKinney, a young entrepreneur and owner of an immersive superhero themed Escape Room in Pacific Beach. Adam offers Sarah a job cosplaying as Catwoman every weekend at his escape room. Yeah, no. Adam convinces Sarah to consider, and after an interview with Adam's Wonder Woman cosplayer, she agrees on the condition that her true identity remains hidden, even to Adam.
Sarah has gotten carried away with cosplay before, and if anyone found out that she was at it again, not to mention skipping work to dress up in tight black vinyl, carry a whip, and okay, maybe flirt with Adam, she'd die of shame, lose her job, and once again have zero funds for going back to school. Adam, who has been obsessively searching for just the right Catwoman cosplayer for ages, agrees to her terms.
With the cosplay side hustle, Sarah has enough funds to start going back to school part time. She signs up for an Econ 101 class at SDSU, and would you look at that: Adam is her TA. Worlds, alter egos, and fantasies collide in MY COSPLAY ESCAPE. The novel is 60,000 words of contemporary, commercial, women's fiction. Fans of Sally Thorne's THE HATING GAME or millennials looking for a new take on YOU'VE GOT MAIL will enjoy it.
I'm a born and raised San Diego girl, who has seen and read her share of superhero movies and graphic novels. I currently live in Boulder, Colorado with my family.
VISUAL COMPS:
meets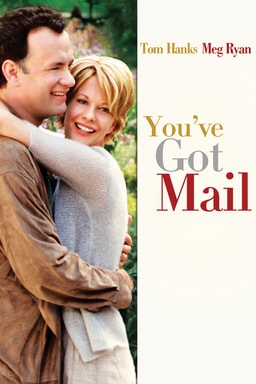 set in the world of
Heat rating: My manuscript contains passionate kissing (maybe lots of it) but no sex scenes.
Trigger warning: The subject of miscarriage comes up in my manuscript, and the loss that comes with it. If this is a sensitive subject and not for you, I honor your choice, and I send hugs.
My critique partner: Aspen the Kitty. She's really good with actionable feedback.
I've been revising this novel while hanging out in many waiting rooms, waiting in the car, and staying up late on the weekends. Help me make it better. Because I need this story. I need to fall into a modern day happily ever after where wrongs can be righted. Where the heroine can embrace her mistakes, her faults, her past, and move forward with her life and her love all while wearing a catwoman costume. I need hearts to be healed. And I need an outlet for my years of reading Batman comics.
Leave encouragement below. Or prove to me that I am the only one who dreams up legit reasons to own superhero/villain costumes with your silence. Kidding. Kidding.
I have entered PitchWars before with a YA Fairy Tale Retelling and a YA Steampunk Fairy Tale Retelling. I had full requests both times. I've got a contemporary Christmas Romance that I am working on revising.  And I've been published in Chicken Soup anthologies.